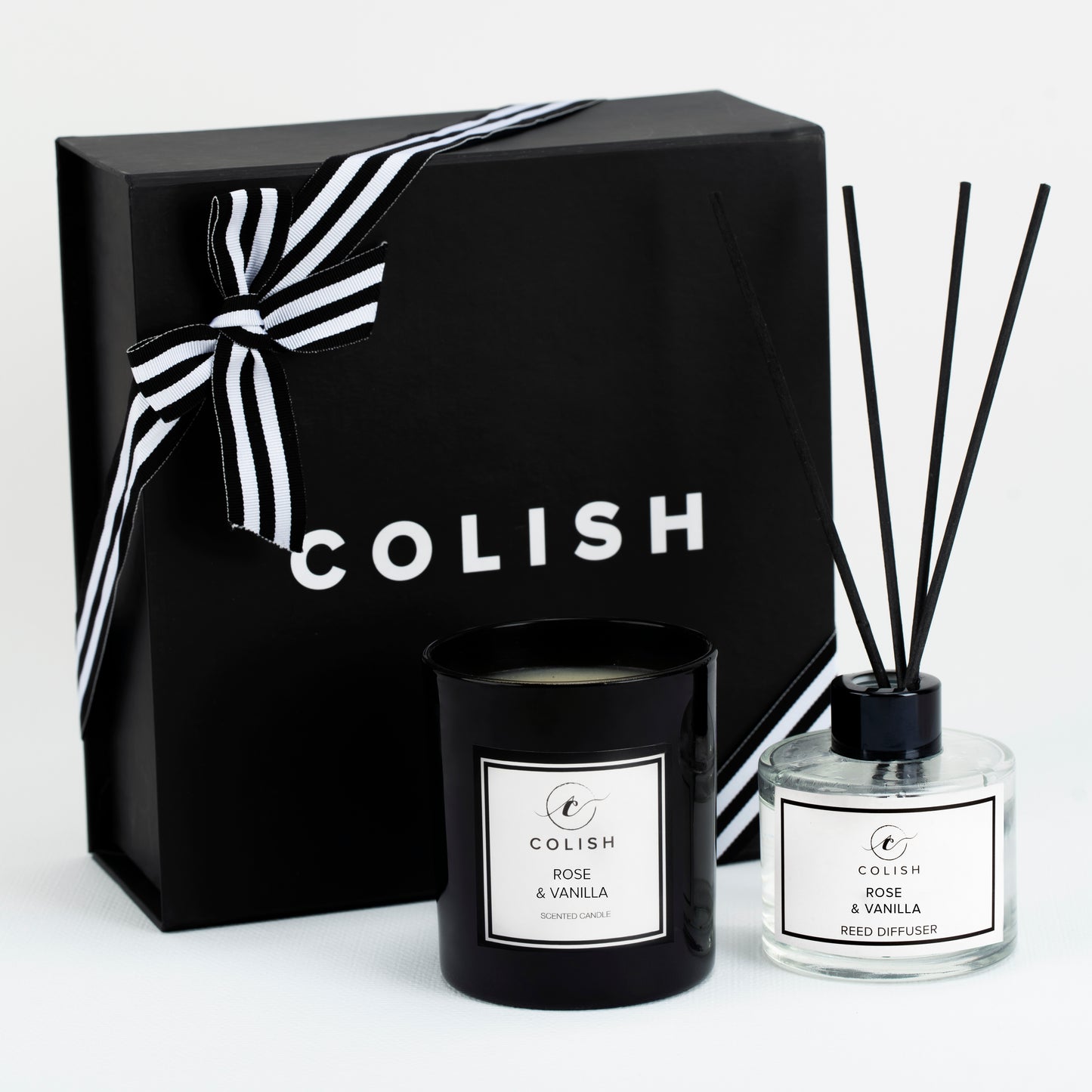 Does the thought of gifting confuse you due to the limited gifting options available in Pakistan? You shouldn't worry anymore, as Colish brings you the best gift options in Pakistan to your doorstep! Choose Colish to enjoy a hassle-free gifting experience.
Meaning Associated to the Art of Gifting
Gifts are used to symbolize love and devotion between two partners, coinciding with the theory of 'symbolic interactionism,' which argues that people communicate through the use of symbols. We often give gifts to re-confirm or establish our connection with others, reflecting the giver and receiver and their unique relationship. Giving a gift to someone we care about allows us to communicate our feelings and appreciation for them. Some sociologists think we only give gifts to people we want relationships with.
For example, what do men typically buy for their partners when trying to express love or devotion? The go-to tends to gift flowers since they can be interpreted to symbolize feelings of love with their fragrant beauty. However, flowers aren't long-lasting. We at Colish have come up with various pungent and aromatic scents that your loved ones won't just appreciate but also sustain for a long time, remembering you every time they put the fragrance on.
Serving You with the Best
Are you looking for a perfect gift for yourself and your loved ones? If yes, then you have stopped at the right place! At Colish, we create long-lasting scents combining traditional artistry and pure ingredients to provide our customers with quality and quantity.
Choose one of our gift sets for your loved ones and tell them how much you appreciate them.
Gift Set Options At Colish
Discover the perfect gift set for you or that special someone. Our gorgeous collection of luxury fragrance gift sets features home fragrance sets and luxury candle collections.
This set includes a Scented Candle and a Room Spray. You can choose any fragrance that you like from Colish and create a customized set. The available fragrance options are:
Set of Esfahan Oud
Set of Black Rose & Oud
Set of Absolute Santal
Set of Madagascar
Set of Wild White
Set of Vanilla Coco
Set of Tobacco & Vanilla
Set of Bergamot Tea
Set of Rose & Vanilla
Our Fragrance Gift Set is the perfect way to fill your life with your favorite scent. Wild White and Madagascar will be a perfect choice if your loved ones are attracted to floral scents. Similarly, if you prefer oriental scents, you must try Colish's Esfahan Oud and Black Rose & Oud. Moreover, if you want a sweet scent for a cozy night with your loved ones, choose Rose & Vanilla or Vanilla Coco. At Colish, we ensure to have an option that suits everyone and every need!
Hand-poured in Karachi, our large candle comes in a beautiful glass jar. Our candles are made from the finest soy wax, which burns cleaner and longer. We use cotton wicks and high-quality fine fragrance oils.
Both items are presented in a luxury gift box, hand-tied with a ribbon — ready for gift giving.
A thoughtful gift set of our most admired fragrances, making it a perfect present for that special someone. This set includes a Scented Candle and a Reed Diffuser. This set can be purchased in three fragrance options:
Set of Wild White
Set of Bergamot Tea
Set of Rose & Vanilla
Both items are presented in a luxury gift box, hand-tied with a ribbon — ready for gift giving.
Scented candle sets are a perfect gift for those who love to experiment with different candle scents that are spicy and exotic, transforming the room's environment into a royalty that they won't be over any time soon. Colish's mini duo scented candle sets contain a jar for each candle. You can choose the fragrance of your choice from the following:
1.      GENDER NEUTRAL SCENT - BLACK ROSE OUD & ESFAHAN OUD
An aromatic Oud duo set that contains all gender-neutral scents will be a great gift for both males and females. Ideal to be gifted to an Oudh lover or people who adore strong, long-lasting fragrances around them.
2.      FOR HER - WILD WHITE & MADAGASCAR AND SET OF MYTH & RITZY ROSE
These duo sets will make the best gift for her! A perfect choice for women who are attracted to floral and fresh fragrances. The set will bring out her real famine side for her to have the best "spa at home" or "me-time" alone.
3.      FOR HIM - ABSOLUTE SANTAL & TOBACCO & VANILLA
Want to surprise him on his birthday next weekend? We assure you that this set will leave him wondering about you whenever he burns the candles. Colish's best-seller fragrances for men in a scented candle set are perfect for him!
4.      VANILLA COCO & APPLE CRUMBLE
Are you hosting a Christmas feast? Order this duo set to instill the sweet and warm scent of vanilla, cocoa, and apple crumble on a winter's eve. This set will transform your cozy nights and baking in the kitchen experiences for you to cherish forever.
The following discovery set is an intimate experience into Colish's gender neutral scents to help you feel and understand our luxury of in-house fragrances.
In this set, you will find five spray vials in the following scents:
OUD GULABI
OUD NIGHT OUT
RETRO ROSE
KHIZAN
MYSTERIOUS MUSK
Special Gift Packaging
We understand the needs of those who choose us, and therefore we offer a gift packaging option alongside the normal one to enhance the vibe and look of the fragrance if you want to gift it to someone special and make an everlasting impression!
Our gift packing includes a personalized brand signature, a luxurious ribbon, and a note. What's the wait for? Visit www.colishco.com and order our gift sets now!