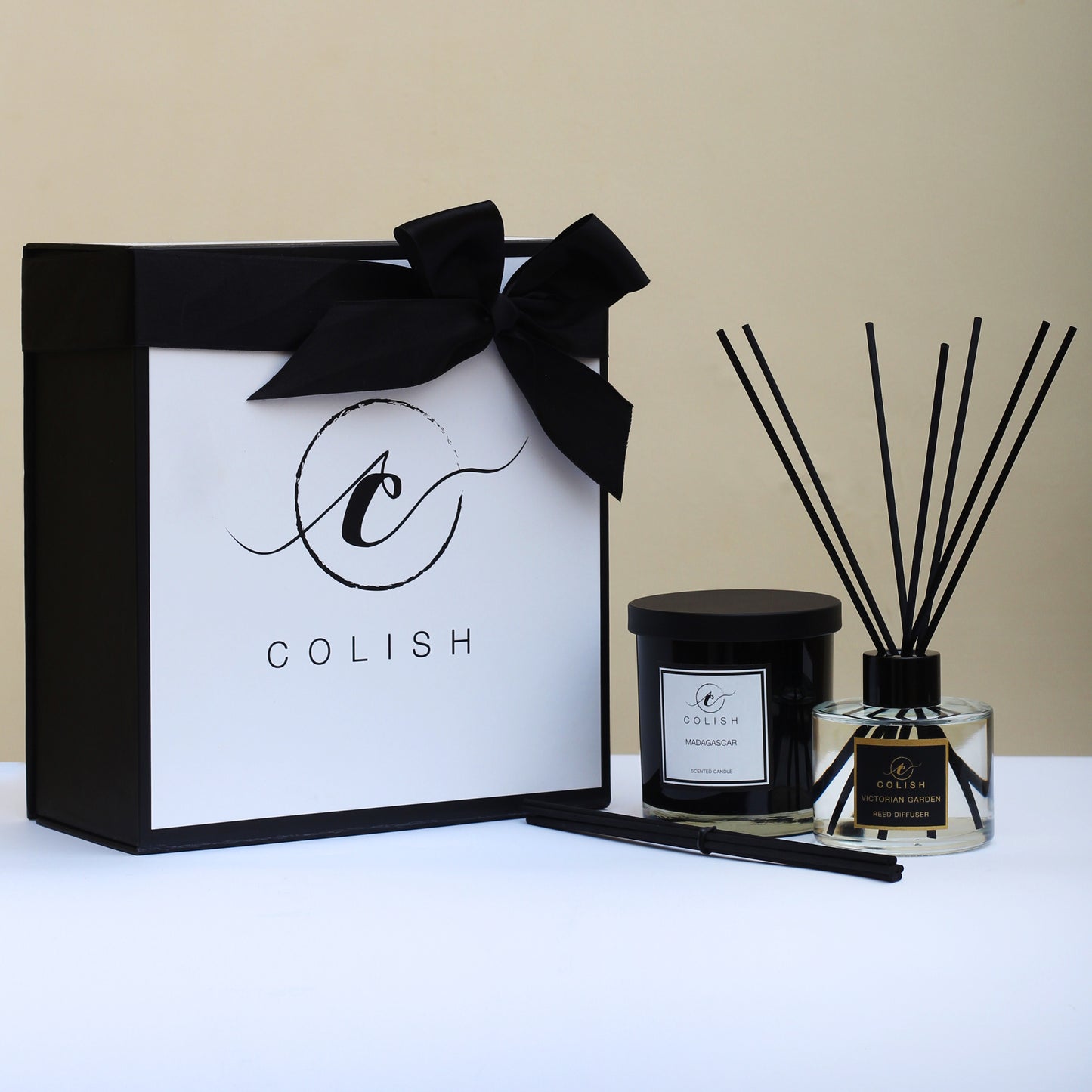 Colish Scented Candles - Buy Online in Pakistan
Colish is a luxury candle brand creating high-quality candles in unique contemporary fragrance blends that throw enough scent to fill your entire room quickly. Our candles are made with soywax blend and fine fragrance oils, using only 100% cotton wicks, carefully hand poured in Pakistan for a clean burn. Colish scented candles are made to special detail for big rooms and boiling weather of Pakistan. 

Colish scented candles comes in two sizes, 230g & 100g, and nine different scents to comfort you in various moods. Colish products makes a perfect wedding or special occasion gift. View our complete collection online and shop from the comfort of your home.